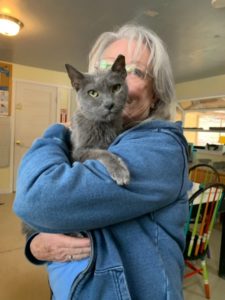 Hello! my name is Susanne and I have been a socializing volunteer for the past 5 years.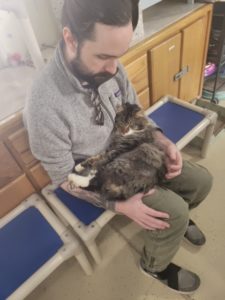 I moved to Colorado 8 years ago after retiring from my profession as an RN. My desire to be of service and provide healing led me to Wild Blue Cats.
As a socializer I have the opportunity to care for the many kitties who have abandoned, abused or neglected.
It has been a rewarding experience for me as I see the cats begin to trust humans again.
The wonderful people there have become family to me and I am honored to be associated with them.
I am blessed to have my son, Charlie join me at the sanctuary weekly. He brings with him patience and love that he showers on the kitties.
Thank you for including us in your inspired mission.