No Such Thing As An Unloved Cat
Wild Blue had never done a Valentine's Day fundraising campaign before- it hadn't even crossed our minds- but a newsletter from the folks at GivingGrid.com in 2018 gave us the nudge to see how our supporters would take to it.
With GivingGrid's tools, it was pretty easy to pull together last minute and select a handful of kitties that needed support the most, some of whom were considered 'at risk' and 'unadoptable' by other shelters
Elmo, Haiku, Vass, Haines, India, Vernon, Sanders, Kristoff, Kenobi…all of these kitties  needed or were in the process of needing expensive medical care in early 2018, so the extra funding would definitely help, so we decided to give it a try, even if it only got us a couple hundred dollars.
Even just $200 would cover some desperately needed bloodwork panels on our older kitties, so we would be happy with even a few hundred dollars in donations. The words of encouragement and love that came with the donations were so heartwarming, trickling in at first…
"In loving memory of Lima..."
"Get well kitties!"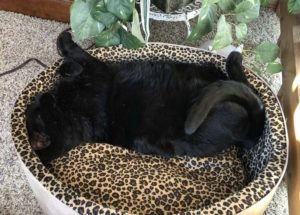 "Wish it could be more. visited both your sanctuary and adoption at Petco. You are all AMAZING. Hopefully, I can soon be a foster and/or adopt!"
"My family adopted me 4 1/2 years ago from Wild Blue. Shirley saved me by bottle feeding me and giving me tons of love! In doing this she made me the sweetest kitty ever! We love Wild Blue!!!"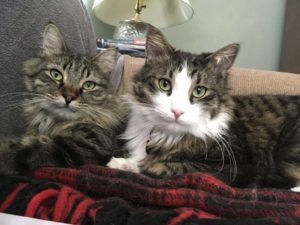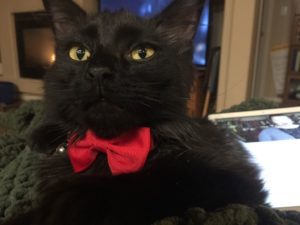 "Get well, Vass..."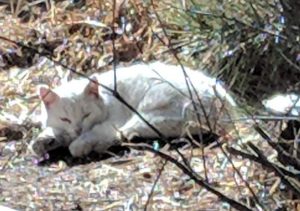 "Help these poor babies live their lives freely."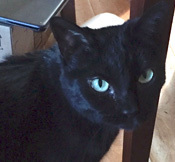 "Thank you Wild Blue for all you do for these sweet kitties."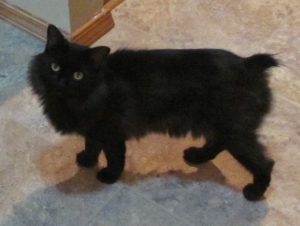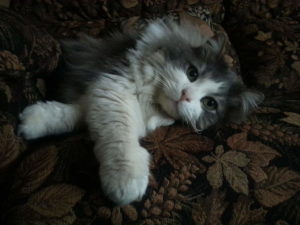 Near the end of the month, donations shot up, then, on the final day, we SOARED past our goal, hitting $1,632 for our critical needs kitties! Goodness, we were all delighted!
Thank you so, so much, everyone who contributed and shared. Or, in the words of Elmo "the Grouch":
Hope to see your wonderful kitty faces again next year!